New York based composer Michael Vincent Waller – under a new moniker MVW – releases "Survey Says," the lead single from his Classic$ EP available via AWAL Distribution this Spring. Embracing the worlds of classical, hip-hop and trap music, the song blends dreamy textures and minimal classical tones over a bounce-worthy track. Female singer/rapper Shanique Marie of Jamaican collective Equiknoxx celebrates the pride and joy of unity and self-love on the vocals while co-producer Lex Luger flips Michael Vincent Waller's original composition "Love 1" – from his album Moments – into a hypnotic and mesmerizing sample.
MVW explains, "Classic$ blends hip-hop and contemporary classical music in a very hybrid setting. Rap music has sampled classical features for decades, but rarely do we see post-Philip-Glass minimalism incorporated, where these neo-classical cinematic influences are at the melodic core of the entire production. This sample-inspired composition process yields new results in the introspective and hypnotic textures in trap music."
"'Survey Says' is about absolute positive self-worth," adds Shanique Marie. "Working with Michael came naturally as we both came from classical backgrounds. I grew up as a trained jazz vocalist and Michael is a classical pianist. Everything just gelled. That's why we are on a journey to make even more music to make people feel good. This has probably been said before but…..it's only the beginning! Don't sleep on us!"
As a composer, Michael Vincent Waller has released three full-length albums via Unseen Worlds, Recital and XI Records. Previous release 2019's Moments was revered as "absolutely sparkling" by Exclaim!. Meanwhile Pitchfork raves that "every note and gesture on Moments seems to be deeply felt and philosophically weighed before a hand touches a piano key or lifts a mallet."
Michael has collaborated with musicians and producers across genres such as Jlin, R. Andrew Lee, Stephane Ginsburg and William Winant. Additionally, he's performed at Carnegie Hall, Roulette, Palais de Tokyo Museum and was recently named "New Artist Of The Month" by Musical America Worldwide.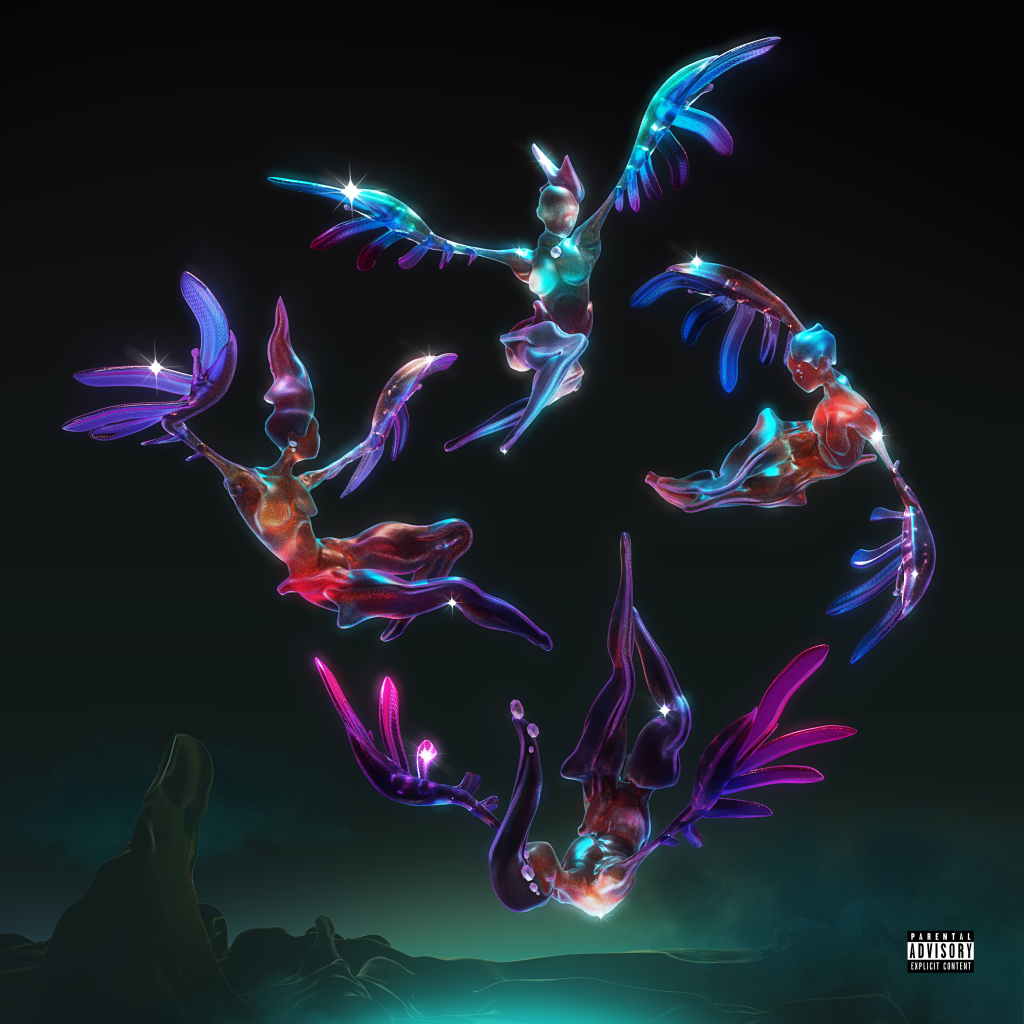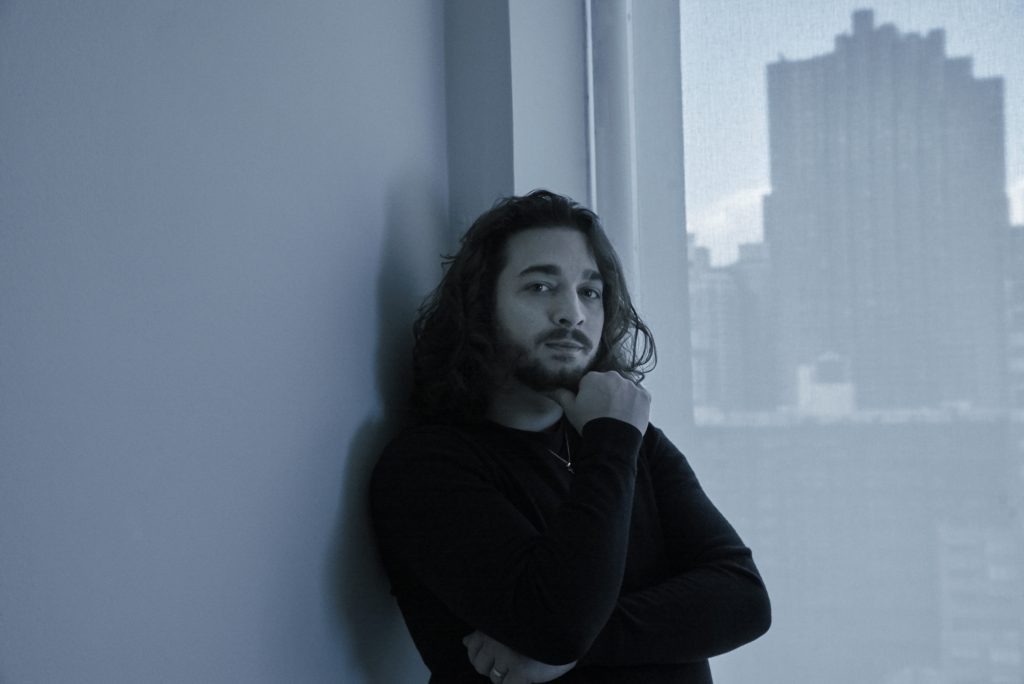 Stream/download: https://li.sten.to/SurveySays
https://www.instagram.com/michaelvwaller/?igshid=nwibjm7zivk6
About Michael Vincent Waller:
Michael Vincent Waller is an American composer based in New York City. His music has been described as lyrical and introspective, drawing inspiration from impressionism, post-minimalism and world music.
Waller's practice has been cultivated through private study with La Monte Young and Bunita Marcus. He has released three full length albums: The South Shore (XI), Trajectories (Recital), and Moments (Unseen Worlds) – which have garnered reviews in the WIRE and Pitchfork, amongst many others.
In collaboration with noted soloists and ensembles including R. Andrew Lee, Stephane Ginsburg, Dante Boon, the S.E.M. Ensemble, and Ensemble Dedalus, Waller's work has been performed at Carnegie Hall, ISSUE Project Room, Roulette, Palais de Tokyo Museum, and SXSW.
About Shanique Marie:
The first female of Equiknoxx, one of dancehall reggae's most innovative production teams, Queen of the Eternal Children Shanique Marie mixed her influence of Reggae with Jazz to create a fresh sound while keeping her other roots in R&B, Hip Hop on her critically acclaimed UNO EP. No stranger to the airwaves, her breakout single "Coconut Jelly Man" featuring Cali P enjoying worldwide rotation, being playlisted on radio stations in Switzerland and Amsterdam amassing over One Million streams, with constant play in the United Kingdom, Poland and in her homeland, Jamaica.
Shanique has collaborated with a host of impressive acts both locally and globally including Krayzie Bone, Flava D, Finn, Aisha Devi, Masicka, Sharda, Yaardcore, Addis Pablo, Redlight, RTKal, Fox & Swing Ting. In recent years Shanique has toured extensively with forward-thinking Jamaican collective Equiknoxx whose recent album Eternal Children neatly showcased her form abilities to great effect.
Marie's recent singles Ring The Alarm & Freak signal a fresh direction building on a unique artist's musicality as well as the dextrous mic controlling abilities she's honed rocking worldwide festival stages from Mexico to Spain to Canada, Croatia & Africa.
About Lex Luger:
Lexus Lewis, better known by his stage name Lex Luger, is an American record producer from Suffolk, Virginia. His stage name is inspired by the famous WWF professional wrestler Lex Luger. He co-founded the American hip hop production team 808 Mafia with Southside. He got his start playing the drums and learning about beats, measurements and bars and then started working with turntables. Music Generator was a game for Playstation 2, and he would make beats on it. He would then move to a PC based program and would get a used MPC 2000 drum machine from his uncle. His friend "Black" then introduced him to Fruity Loops, the music production software.
The first beat he heard that he made on the radio was the instrumental to Waka Flocka's "Hard in the Paint". He was in Atlanta and just happened to have the radio loud enough to hear the beginning of the song. Also while in Atlanta, he got a phone call from Kanye West. He did not even realize who he was talking to for about 30 minutes. Once realizing who it was, Lex was excited and agreed to fly to New York to work with Kanye. He played him many different beats and was surprised that Kanye liked certain ones. He would eventually leave Kanye with 8 beats, one of them being the beat for the single "HAM". Lex would call the beat a "movie", stating how Kanye added a lot of other pieces to the song that made it what it is.
He has produced tracks on Rick Ross's Teflon Don, Waka Flocka Flame's Flockaveli (which he produced 11 of the 17 songs), Slim Thug's Tha Thug Show and Kanye West's and Jay-Z's Watch The Throne. He is noted for using impossible-to-play drum-machine programming that utilizes the sounds of a Roland TR-808 in a fashion for which the original machine was never designed. He records for Mizay Entertainment. Luger has also worked with artists such as Wiz Khalifa, Juicy J, Soulja Boy, Snoop Dogg & Tyga.