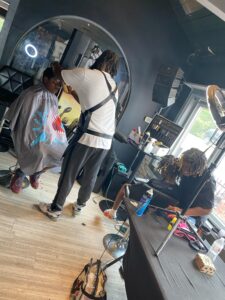 Prime Sports Restaurant & Elite Cuts Barbershop teamed up to send the youth in Cincinnati, Ohio back to school in style!
Elite Cuts Barbershop lived up to its reputation as 3 master barbers gave over 40 free haircuts, leaving young men with the confidence and new looks for the school year.
Over 50 book bags filled with school supplies were generously handed out to eager students, ready to take on the academic school year. The smiles left on their faces were heartwarming.
Prime Sports Restaurant treated food to satisfy the taste buds of everybody. A selection of chicken wings, fries, and more, the free food was a highlight of the event.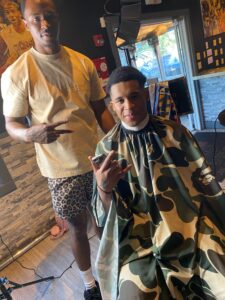 Prime Sports and Elite Cuts Barbershop once again showcased their dedication to their community by hosting an unforgettable Back 2 School giveaway event.
Thank you to Prime Sports, Elite Cuts Barbershop and everyone who helped make this event a success! We appreciate you always putting the city of Cincinnati first!