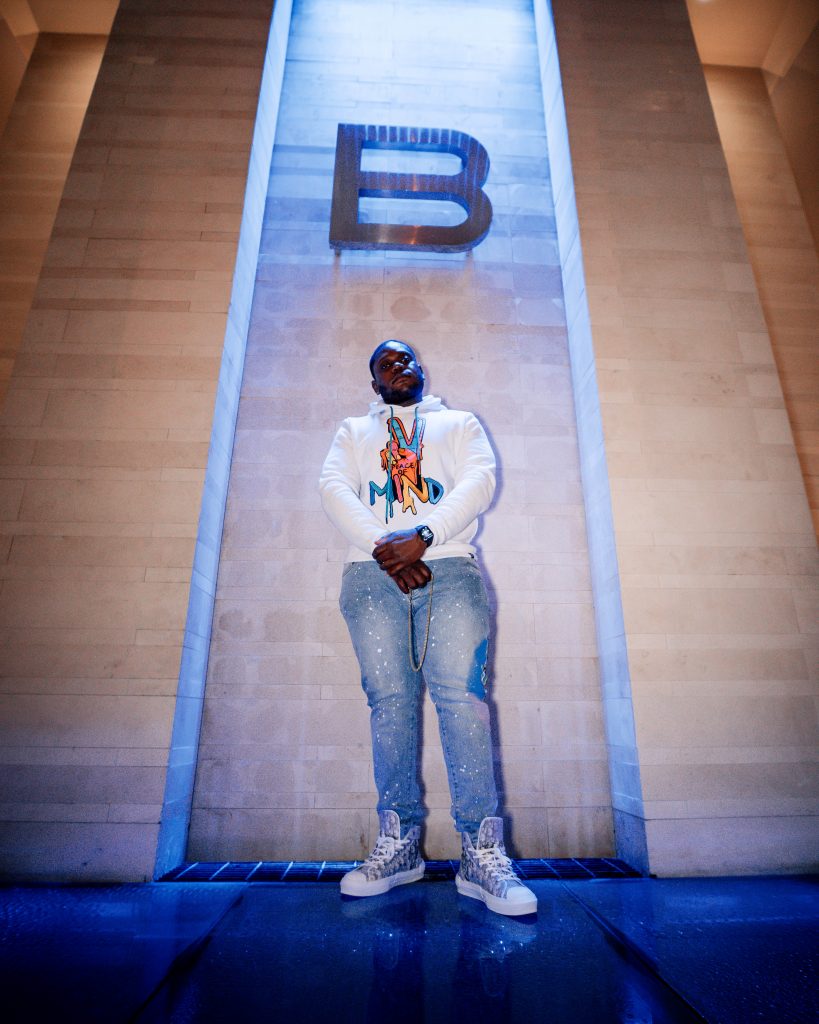 (Atlanta, Georgia, July 16, 2021) – Fresh off the release of his single featuring Ne-Yo, Grindin Pun has released "Love Me Not" with Grammy award-winning producer, Zaytoven. The song is a testament to dating in 2021, and how people might not be who they appear to be. With a creative delivery over Zaytoven's dreamy and bass heavy production, "Love Me Not" explores what goes through a man's mind when he feels his love interest is untrustworthy. 
Allen "Grindin Pun" Lane was born on January 26, 1990, on the West Side of Chicago, Illinois. He was raised in the Henry Horner Projects, just blocks away from the United Center, home to the Chicago Bulls and the Chicago Blackhawks. Being raised near the United Center opened Pun's eyes to expensive homes and condos, luxurious cars, high-end fashion, and expensive jewelry. Although only nine-years-old when he first discovered he was a talented lyricist, Pun knew that he would one day live the of the rich and famous on his terms
In early 2001, at the age of eleven, Pun and three of his cousins formed the rap group, S.W.A.T. In 2006, as new members joined the group and became intrigued by Pun's cool, yet sly demeanor, the name of the group was changed to Chi-Town Shysters, with Pun serving as its leader. Upon entering high school, the group sought out ways to make money to finance their careers, which they believed could catapult the group to a new level. Some got jobs and others locked into the streets to make money. Now with more capital, the group was able to make an impact on the local underground rap scene. In January 2007, the Chi-Town Shysters were featured on Fox News Chicago for their accomplishments, with the exposure opening many lucrative doors that allowed them to become more regionally known. Capitalizing on the exposure, Pun has made countless business endeavors, has repeatedly appeared on public access television, has been featured on 28 mixtapes, and has released 5 solo albums.
In 2015, Pun left the dangerous streets of Chicago for Phoenix, Arizona, where he was blessed to be in the presence of Les Paul Rogue, a music sensation who once performed with Kool and the Gang, Billy Paul, and Sister Sledge. While in Arizona, Pun continued to work on his music, producing "Pills and Patron", which quickly became Pun's highest viewed video, with a combined 2+ million views. Pun would go on to produce for videos and perform on stages across the West Coast. But in December 2020, after realizing that Arizona was not a good fit for his advancing music career, Pun picked up and moved to Atlanta, Georgia.
Since moving to Atlanta, Pun has worked with in-house producer Shaun Heard, with the two of them creating a number of hit songs, including "Fine Wine", that caught the interest of three-time Grammy award winning recording artist, Ne-Yo. He would go on to host "Fine Wine" releasing it as the number one song on his unsigned artist playlist. Following the release of the Ne-Yo project, Pun received a message from Zaytoven, which led to him getting production from him and creating "Love Me Not". He says "It's a blessing to be able to work with someone we grew up listening to. Zay was just as famous to us as the artists that rapped on his beats". He is "anxious to see the type of response and growth this song generates. I feel great about it and [feel] like it's perfect timing".
Connect with Grindin Pun on Social Media:
https://www.instagram.com/grindin_pun/